Event Information
In September, in partnership with FOX 2 Detroit, The Emerald Theatre and our tenacious models, we safely recorded 28 courageous models on the runway and are preparing a video production of the show in totality. We have two amazing opportunities to have an unforgettable Bras for a Cause experience, whether you meet us at the drive-in or tune in with us and FOX 2 Detroit. See below for more details!
ONLINE AUCTION & RAFFLE
Our online auction and raffle will be live Wednesday, October 21 at 8 a.m. – Saturday, October 24 at 8 p.m. To participate, please follow the steps below:
1. Text 2020BFAC to 243725
2. You will receive a text message with a personal link to start bidding
3. To register we will need:
• Your name, address, email and cell phone number
• Your credit card. Your credit card will not be charged unless you win an auction item, purchase a raffle ticket, or make a donation
MEET US AT THE DRIVE-IN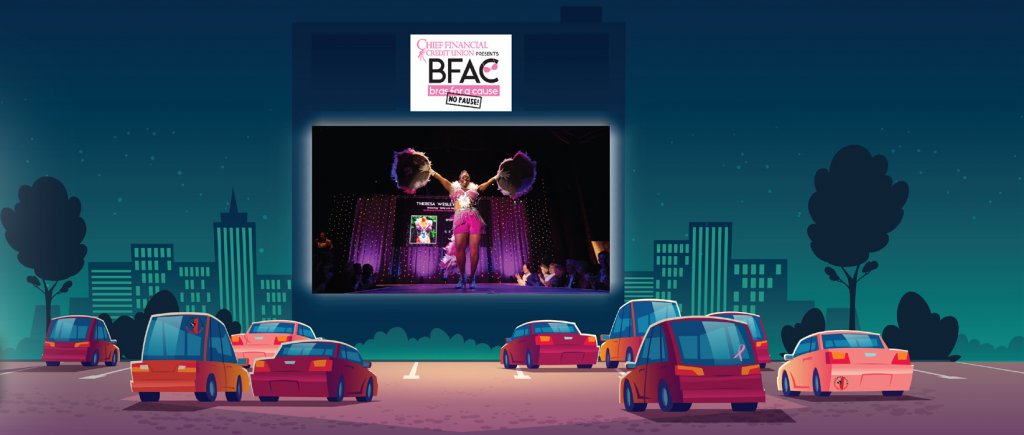 Join us for food, drinks and inspiration all before getting a 'sneak peek" of our survivor runway show!
Thursday, October 22, 2020
The Emerald Theatre
31 N Walnut St.
Mt Clemens, MI 48043

The drive-in event will be held in the Pine Street parking lot, which is located behind The Emerald Theatre.
Drive-in Tickets:
$150 per car/ general admission
$500 per car/ VIP admission
$175 per car/ day of general admission

Ticket price includes:
Car entry with as many guests fit in your vehicle
Popcorn, water and event program
A snack delivered to your car from from Bobcat Bonnies, Escape & Granite City
Cash bar service to your car
DJ entertainment and remarks from our CEO, Laura Varon Brown
An inspiring viewing of our 2020 survivor model runway show
VIP ticket includes:
All of the above, plus front row parking, complimentary drinks and a survivor model meet & greet!

Guests will be encouraged to stay near their car. Feel free to bring chairs to place by your vehicle for viewing.
Drive-in Timeline:
6:00 p.m. Parking lot opens to public! Cocktails and appetizers will be served to cars as our pre-show scrolls on the big screen. Guests will be encouraged to engage with our online platform, where they can bid on auction items, purchase raffle tickets, meet our models and more!
8:00 p.m. Sit back, relax and enjoy the first viewing of the inspiring 2020 survivor model runway show.

TUNE IN WITH FOX2 DETROIT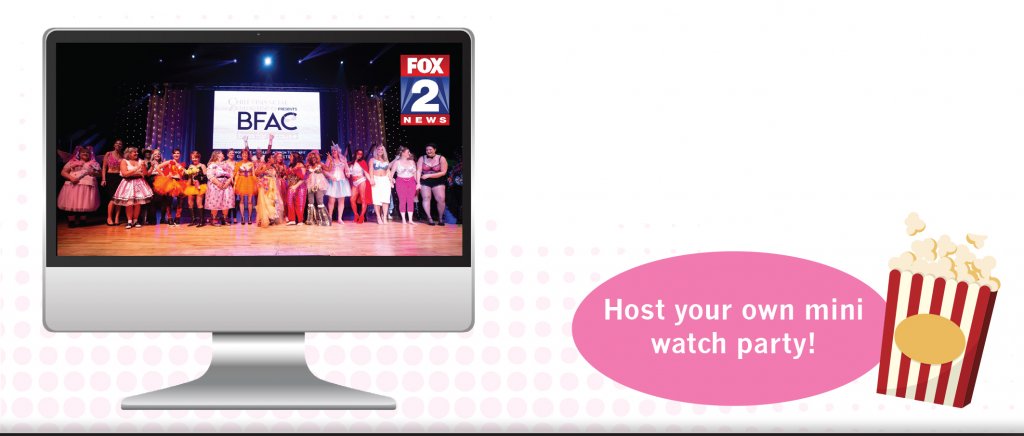 The show will stream on Fox 2 Detroit website on October 24, https://www.fox2detroit.com/gildas. There is no specific time that you need to tune in, it will be available for you whenever you are ready!
We are encouraging folks to host mini watch parties and enjoy the show from the comfort of their homes!